2017-11-15
Black Friday 2017 – 5 tips you should read!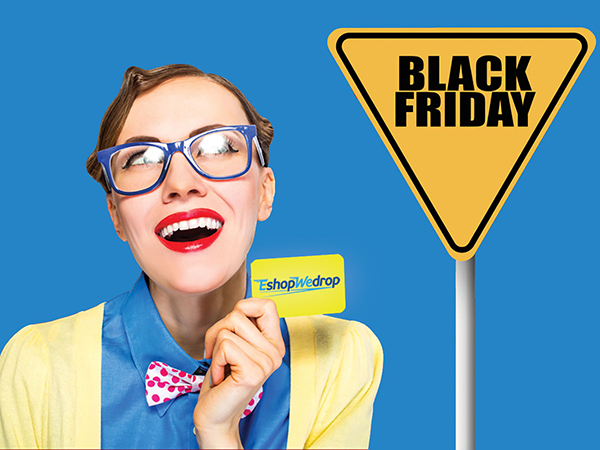 On the 24th November, the sales biggest event is coming!
We couldn't talk about anything else than the Black Friday 2017 event!
For those of you who have already started planning your Christmas gifts shopping or for those who simply love shopping online, this is the best time of the year to buy everything you want in huge discounts!
Our Sales Hunting Team has prepared 5 Black Friday Shopping Tips, so you make the most of this year's event!
Tip.1 Start a Wish List Spreadsheet
Serve yourself a cup of coffee, sit down and open a spreadsheet on your laptop!
If you already know what you want to buy it's good to create a list with the product you are looking fro and another list with the shops and counties this product is available in. Once you have done this, on Black Friday day you only have to compare the prices and get the biggest deal!
Tip.2 Set a Budget
We know how much you love shopping. We do as well! However, you don't want to start January worrying about a massive credit card bill, right? So, look at how much you can afford on spending in Christmas and decide the budget you want to spend on Black Friday shopping.
Tip.3 Make a Santa List
Definitely there are so many things you want to buy for you, but don't forget your beloved ones!
Create a Santa's List! Write down the name of the people you want to shop for and the gifts ideas you have. Either this is a book from Amazon.co.uk or a fancy dress from Allegro, with EshopWedrop your options to shop from is unlimited so make sure have your list ready and start searching for it!
Tip.4 Check for Vouchers codes
Have a look on the shops you have included on your Wish List Spreadsheet and check each store to find for vouchers they are offering during that period.
Some of them might offer free delivery or am extra discount running just for a limited time.
Also don't forget any EshopWedrop vouchers you might have that could help you qualify on a cheaper delivery cost!
Tip.5 Use EshopWedrop to deliver your parcels
So, you have found what you were looking for and you are ready to start shopping!
Now it's time for important saving to be done!
1. Use your personal EshopWedrop address on the check out every time you are shopping from your favourite online stores in the UK, Germany, Poland, Italy, France and Lithunia.
Through that way you can qualify for the same delivery with those people who live in that countries do! Oh, and to mention that most of the times delivery for locals is for free!!!
2. Then, you have to use the EshopWedrop Price Calculator so to check how much your delivery cost to your destination is and the Delivery Method best works for you.
EshopWedrop will deliver all your orders to you or to a friend's address easy and reliable!
Not having an EshopWedrop address yet? Register today and get ready for Black Friday 2017!
REGISTER HERE
Happy Shopping,
EshopWedrop Team
Sign up today and receive your first EshopWedrop delivery from any online shop in Europe or USA for FREE!
Shop from USA & Europe Receive in Estonia
1st DELIVERY FREE
By using the Eshopwedrop website you agree to our use of cookies as described in our cookie policy. Read more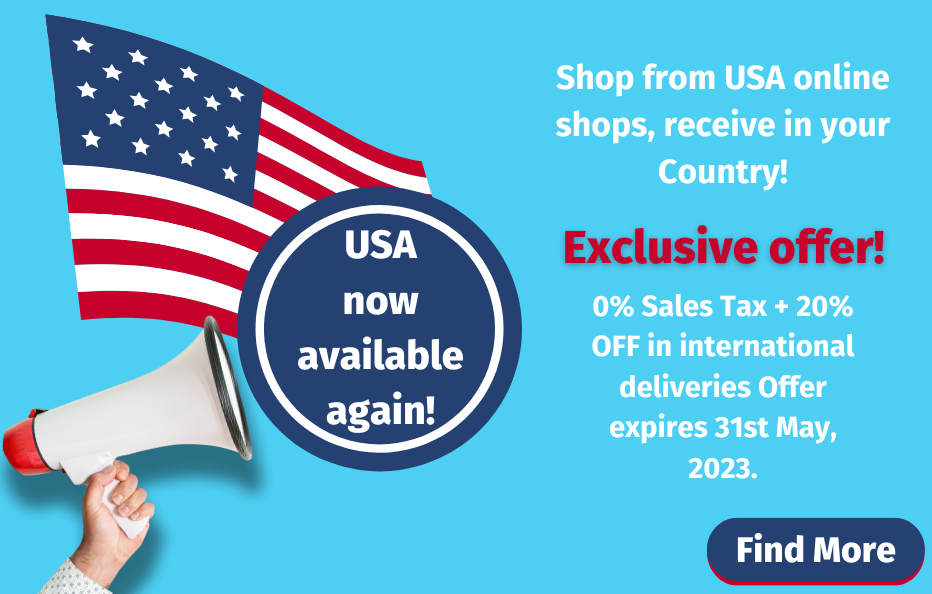 Please wait while we will validate your ZIP code