2018-01-08
Customer Announcement
From everyone at EshopWedrop we would like to wish you a Happy and Healthy New Year. We really hope 2017 brings you happiness and that you achieve all your plans for the year ahead. 
2017 saw lots of exciting changes for us and our customers, including:
France and Lithuania have been added as new origin markets that you can now shop from. 
Introduction of a new IT system, allowing you to book and track your orders easily, resulting in a faster and more reliable delivery experience. 
Opening of our Main Collection Point in Vilnius, providing an easily accessible location to collect your parcels. 
Introducing over 600 collection point locations throughout the Baltics. 
The launch of the Omniva Paštomatas service, allowing you to collect your parcels 24/7.  
We are also very excited to announce the launch of the US as a new origin market to shop online from. You will find your personal US shopping delivery address is now appearing in your EshopWedrop account. Your online shopping options are really now endless.

Like all International delivery companies, we are unavoidably affected by the associated costs of inflation and service structure improvements. What's more, with the global trend of price rises in delivery costs of online shipments, a revision of our consolidation fee has been necessary. 

With effect from Monday 15th January 2018, our consolidation rate will be applied at a cost of €1.49. 

We hope you continue to enjoy the world of online shopping, whilst taking advantage of the opportunities and service features that EshopWedrop presents to you. 

For further information please feel free to contact us and one of our team members will be happy to help. 
Happy Shopping,
Rimas Rekus
Executive Director

Email: info@eshopwedrop.ee
www.eshopwedrop.ee
 
Sign up today and receive your first EshopWedrop delivery from any online shop in Europe or USA for FREE!
Shop from USA & Europe Receive in Estonia
1st DELIVERY FREE
By using the Eshopwedrop website you agree to our use of cookies as described in our cookie policy. Read more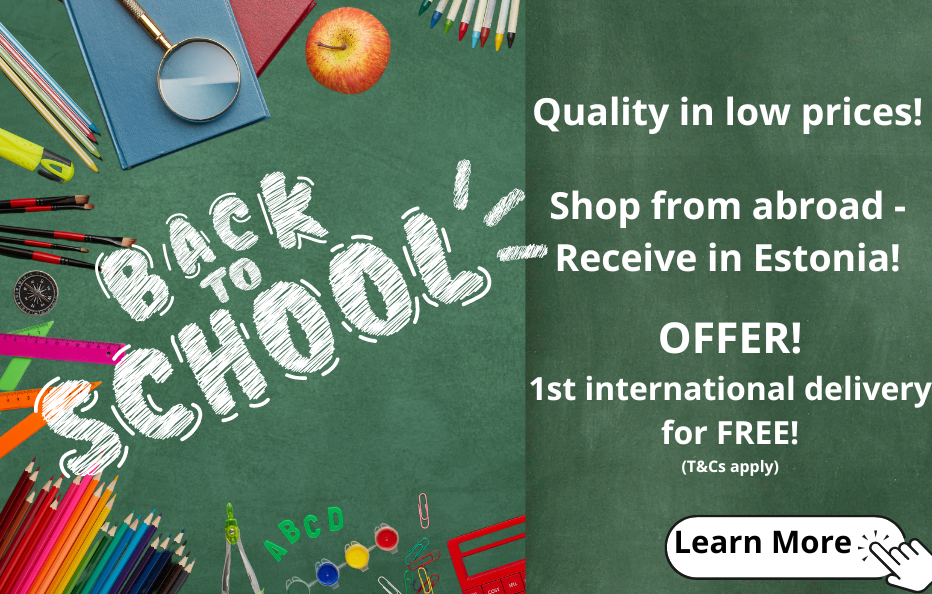 Please wait while we will validate your ZIP code