2018-11-08
Service Alert - Delays in Germany
Service Alert – Parcels delivery from Germany
Due to a third-party issue out of our control, we have been experiencing temporary delays in transporting goods from Germany.
Good News! You can now continue to shop from Germany!
In light of your Black Friday and Christmas shopping we want to ensure you have access to the German market, so you can continue to benefit from accessing a plethora of online retailers and discounted sales promotions.
As a temporary solution, you can shop from most online retailer in Germany and instead of using your EshopWedrop German Address on the retailers check out, please use your EshopWedrop Poland Address. See your EshopWedrop account for details of the Poland address login
How it works?
Shop from an online retailer in Germany
On the retailers check out, please use your EshopWedrop Poland delivery address (instead of the EshopWedrop Germany address) that you can find on your EshopWedrop Account
You parcel will arrive at the EshopWedrop Poland Warehouse and our Team will arrange delivery to you in Estonia.
Will you be compensated for the extra delivery costs incurred?
Yes, of course. We will compensate customers with a discount on your next EshopWedrop delivery for the additional costs incurred when sending the products to the Poland warehouse via a standard delivery.
For example:
Retailer domestic delivery cost to German Warehouse is €5.
Retailer delivery cost to the Poland warehouse is €7
EshopWedrop will activate a €2 discount for your next order
What steps do I need to take?
On the retailers check please use your EshopWedrop Poland delivery address and please pay for the parcel to be delivered to the Poland.
Once your order is complete, please contact the EshopWedrop Customers Service via email, providing them with all relevant documentation showing the delivery costs incurred.

Please send these documents to: info@eshopwedrop.ee

EshopWedrop will then arrange for you to be compensated for the extra costs incurred. This will be applied as a discount when making placing the EshopWedrop delivery from Poland to your country.
Kind Regards,
EshopWedrop Team
Sign up today and receive your first EshopWedrop delivery from any online shop in Europe or USA for FREE!
Shop from USA & Europe Receive in Estonia
1st DELIVERY FREE
By using the Eshopwedrop website you agree to our use of cookies as described in our cookie policy. Read more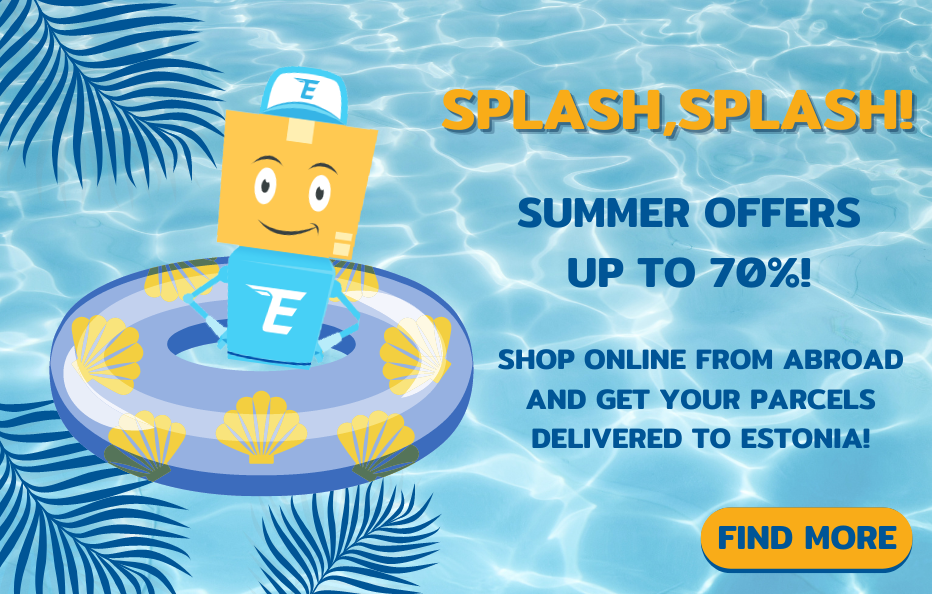 Please wait while we will validate your ZIP code