Poland
Description:
The largest online retailers for Poland include businesses such as Zalando, Decathlon and clothing retailer Allegro.pl; they are all waiting for you.
Shop online? Get some shopping ideas from the list below:
Use your EshopWedrop Polish address for delivery.
Don't have an EshopWedrop account yet? Register here to receive your personal delivery address.
Track your parcel via your account.
Clothing from Poland
Babies & Children - Toys & Clothing from Poland
Computers & Electronics from Poland
Cosmetics from Poland
Household equipment from Poland
Auto - spare parts and accessories from Poland
Sport, entertainment & turism from Poland
Tools, Instruments & Equipment from Poland
Mobile Phones & Tablets from Poland
Others from Poland
...and a sweet dessert from Poland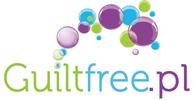 Guiltfree.pl
Other countries